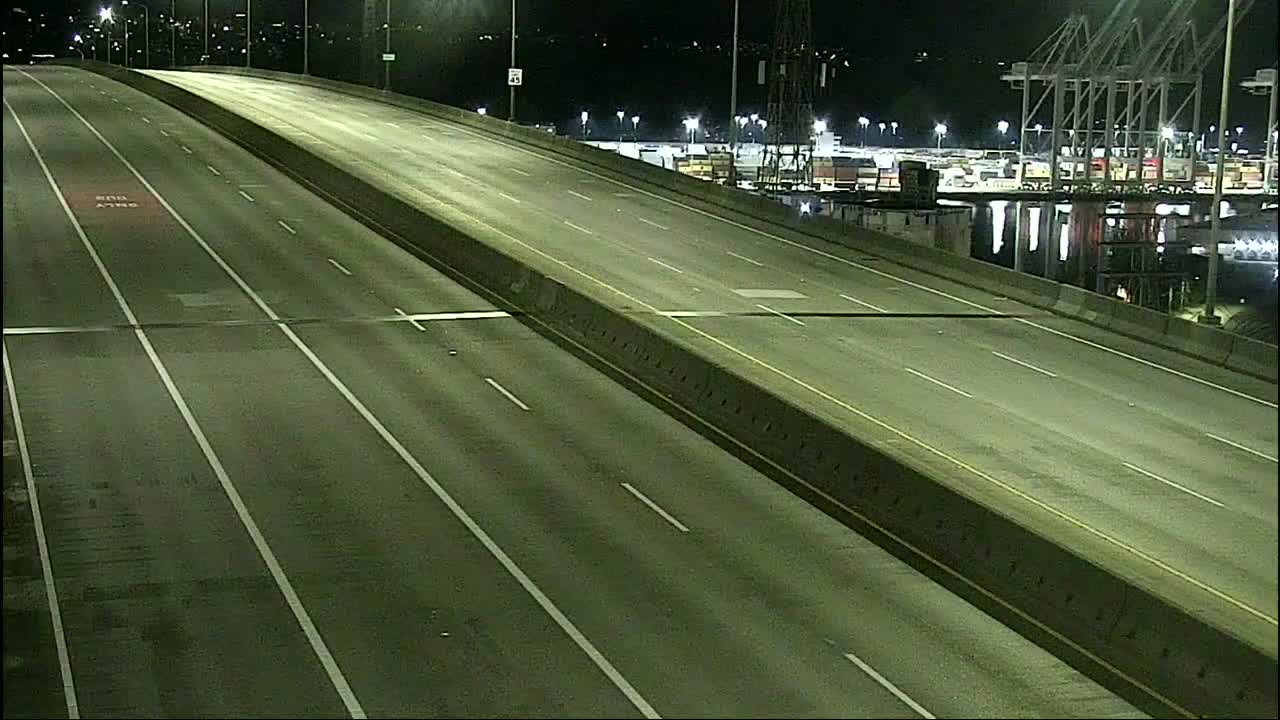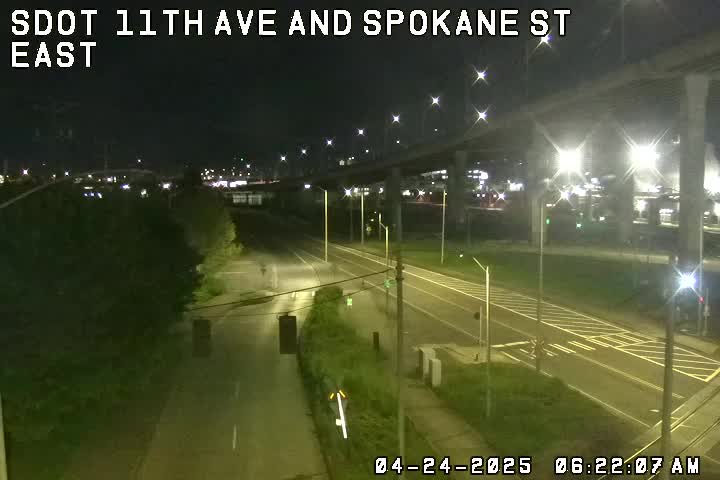 (SDOT MAP with travel times/video links; is the 'low bridge' closed? LOOK HERE)
6:10 AM: Thanks for the texts. We start with a crash, confirmed by SDOT, on the northbound Alaskan Way Viaduct at Seneca.
And wherever you are headed, watch out for slick roads. @WestSeaWx says "lots of drizzle out there thanks to a thick marine layer that moved in overnight."
6:23 AM: WSDOT says the crash is blocking the 2 right lanes. Metro is warning of bus delays.
6:45 AM: SDOT says the Viaduct crash has cleared.
7:19 AM: Now there's a "heavy rescue" response listed as westbound West Seattle Bridge at Delridge. The crash is on/at the offramp, not affecting eastbound traffic. We are off for a closer look.
8 AM: Took a long time to get within view from the north end of Delridge/west end of low bridge, but the scene is still mostly out of photographic range. A bus was on the ramp along with emergency-responder vehicles, but just as our photographer started walking that way across the intersection, the bus left. A car, pointed the wrong way, is partly in view.
SFD has cleared the scene. An SDOT crew is clearing debris.