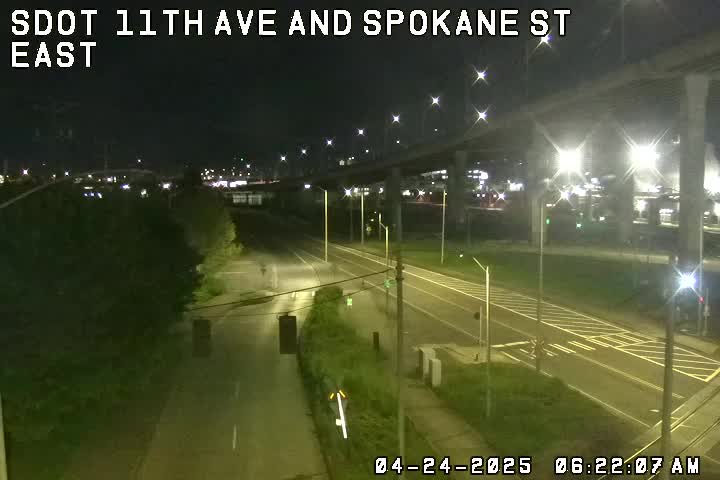 8:09 PM: Avoid the low bridge – there's a big police and fire response, and the eastbound direction is closed. We're on our way to find out more.
8:33 PM: Officers tell us they are talking with a person in crisis.
9:20 PM: Still ongoing, and the eastbound side of the low bridge remains closed.
9:44 PM: Via scanner traffic, we're hearing that the situation is wrapping up, without injury, so the SFD units that had been standing by are demobilizing, after almost two hours.