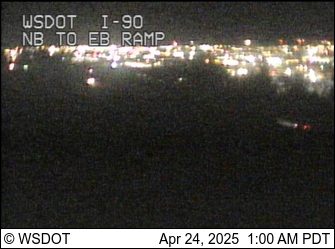 (WSDOT traffic cam closest to the truck wreck – refresh page for newest view)
10:50 AM: We've been covering this in morning-traffic watch, but it's a bigger problem now and so we're breaking it out here: I-5 is CLOSED in both directions north of the West Seattle Bridge because of a tanker-truck crash in the collector-distributor lanes near I-90. The truck went on its side, trapping its driver for a while; he is out now and does not have major injuries, but the truck is reported to have some kind of a leak, and that's why the shutdown is happening. So avoid I-5 TFN, whether you're headed southbound or northbound. This is backing up the eastbound Spokane Street Viaduct, too.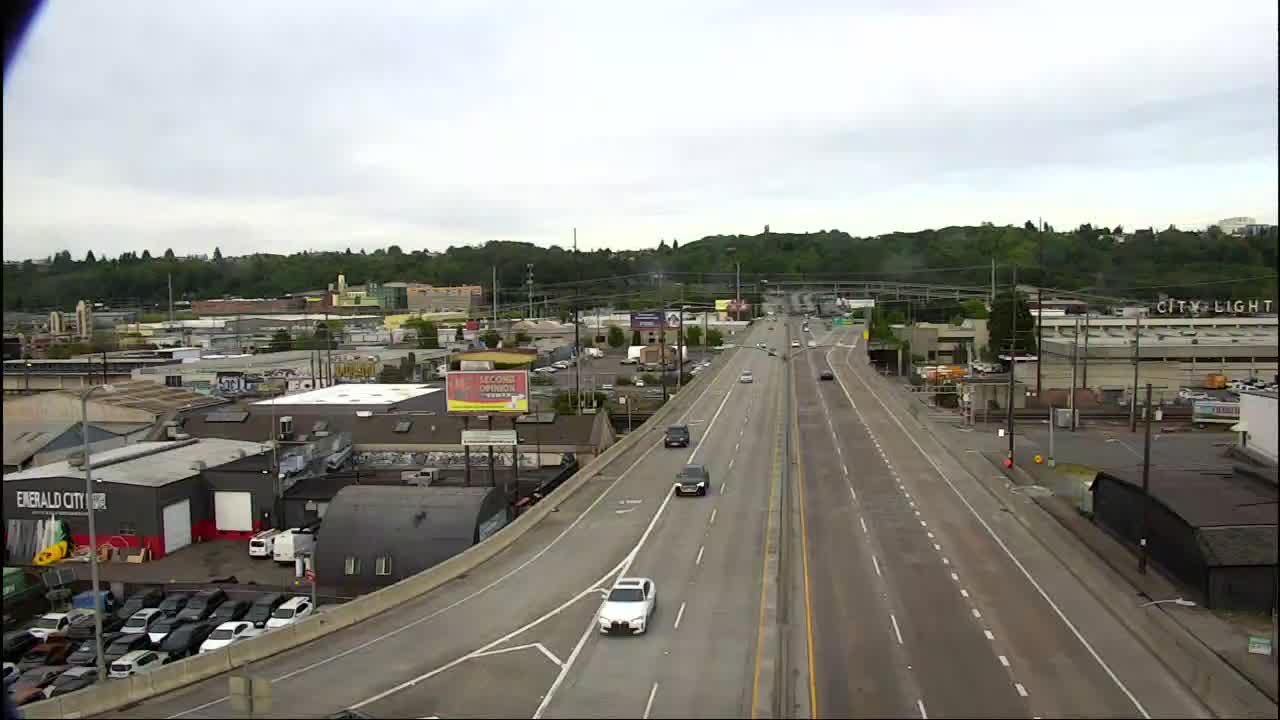 (SDOT traffic cam looking east over east end of WS Bridge – refresh page for newest view)
Updates to come.
11:06 AM: This is also affecting I-90, both the eastbound access and westbound exiting in the stadium zones, so if you're headed here from the eastside, be aware of that too. WSDOT says the tanker truck is full of butane.
11:25 AM: The photo above is from the Washington State Patrol. Per scanner, whether there's a leak or not is now in question, but they do need to offload the cargo before the truck can be righted, and SFD says that could take a few hours. Also note, apparently I-5 northbound traffic from south of here is being diverted onto the West Seattle Bridge, so you could see some confused people trying to figure out how to get to where they're going.
11:41 AM: Handy summary from WSDOT:
CURRENT #SeattleTanker CLOSURES: pic.twitter.com/qgv9utwAIm

— WSDOT Traffic (@wsdot_traffic) February 27, 2017
12:17 PM: No major change in this situation so far – both directions of I-5 are still closed. But there's a new problem we're covering separately – a mechanical problem on the dock has Washington State Ferries out of service to and from Fauntleroy TFN.
12:45 PM: Good news – the Fauntleroy terminal is back in service. Still no estimate on how much longer the I-5 closure will last.
12:53 PM: Add to the closures because of the tanker crash – "Northbound Airport Way S now closed at S Lander St. due to the incident on I-5," per SDOT. The offloading truck, meantime, is reported to be on its way.
1:09 PM: New update from WSDOT:
Another update on WB I-90 @SnoqualmiePass & I-5 #SeattleTanker. Another tanker has arrived to unload butane from overturned truck. pic.twitter.com/C7ji58yGQg

— Washington State DOT (@wsdot) February 27, 2017
2:06 PM: Per scanner, they're getting close to starting the offloading of the tanker that went onto its side. Once that happens, we'll launch a separate afternoon update.
2:45 PM: And the transfer has begun; so has our afternoon report, here.