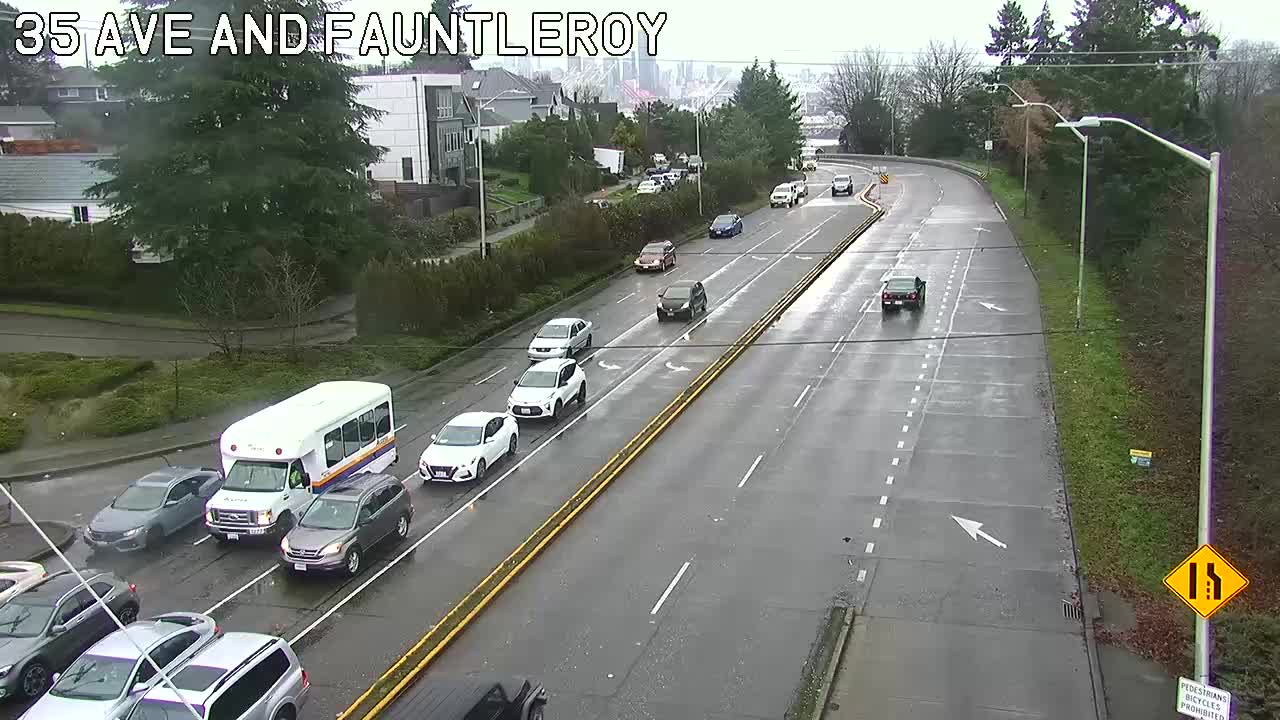 2:52 PM: Light snow has started to fall in West Seattle. The National Weather Service is predicting less than an inch – we'll see how it goes.
3:28 PM: Still snowing – as HelperMonkey describes it in a comment, sideways, mixed with sunshine. We'll be tracking it throughout the pm commute, and watching traffic too.
4:34 PM: The snow's intensified, though after an hour and a half, still not sticking. If you're looking for traffic cams, here's our page with 15 local views (we're adding a couple atop this story for reference).
4:55 PM: And now it's starting to stick – on cars, greenery, etc.
5:35 PM: First crash to report – 35th/Othello.