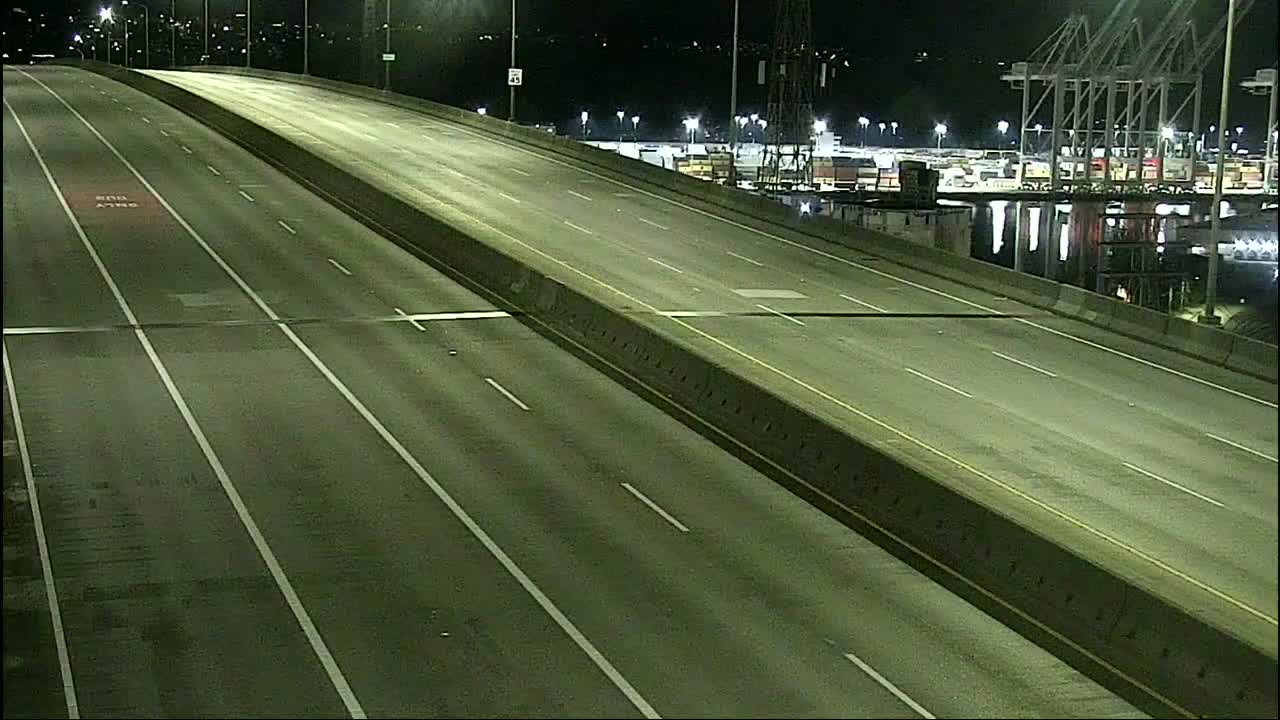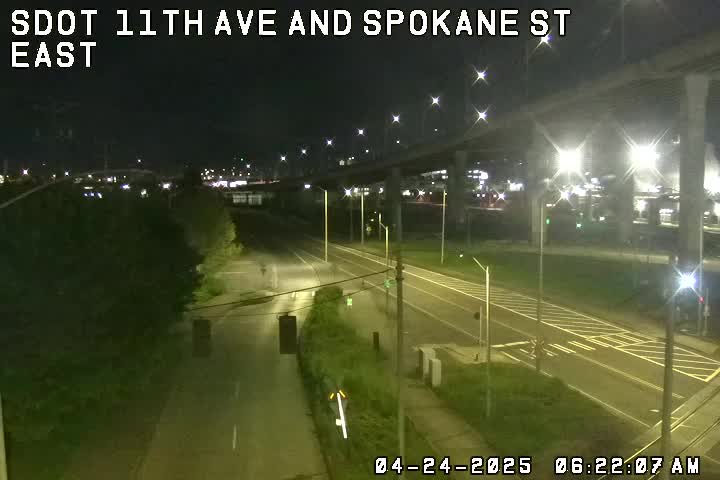 (SDOT MAP with travel times/video links; is the 'low bridge' closed? LOOK HERE)
6:16 AM: Good morning. There's a crash blocking the intersection of 11th/Spokane:
Thanks to Walker for first word, and the photo, reporting that it's a two-vehicle collision on the east end of the low bridge.
Here's what else you need to know as the day gets going:
BACK TO SCHOOL: Just about everyone who hasn't gone back to school already is doing it today – including Seattle Public Schools and Highline Public Schools (here's our full list).
JUNCTION ROAD WORK: Signs are up for SDOT work on SW Edmunds west of California starting today, and that's changing Metro Route 22 through Friday, according to this alert sent late yesterday.
7:02 AM: SDOT says the crash by the low bridge has cleared.
7:20 AM: Stalled vehicle on the eastbound bridge ramp to northbound I-5.
7:39 AM: The stalled vehicle has cleared.
7:49 AM: One more back-to-school note – remember that Seattle Public Schools have changed bell times again, and are now on a two-tier schedule rather than three. Most schools start either at 7:55 am or 8:55 am – the full districtwide list is here. Also – every Wednesday (except today!) will be an early-release day for the district this year.
8:36 AM: Speaking of Delridge, Tom calls our attention to a power outage around the Delridge/Orchard/Dumar intersection. Here's the City Light map. There was a "wires down" SFD dispatch there earlier this morning, just before 6; the SCL map says the outage started at 7:12 am, affecting 27 customers, and blames it on a tree. The restoration estimate is just after 11:30 am.
And just for the record, as mentioned in comments, a Metro bus delay in West Seattle, tweeted/texted belatedly:
Transit Alert – Route 57 to Seattle due to leave the Alaska Junction at 7:38 AM is operating more than 30 minutes late this morning.

— King County Metro 🚌 (@kcmetrobus) September 6, 2017
Thanks for the comment/Twitter updates this morning – provided you're not behind the wheel/at the handlebars, you can also reach us by text 24/7, 206-293-6302 (which works for voice too).
12:49 PM: Two updates – The Delridge/Orchard outage is over, per the SCL map; the SW Edmunds work west of California now has closed both directions of the street. We're still awaiting SDOT info on exactly what the project entails.