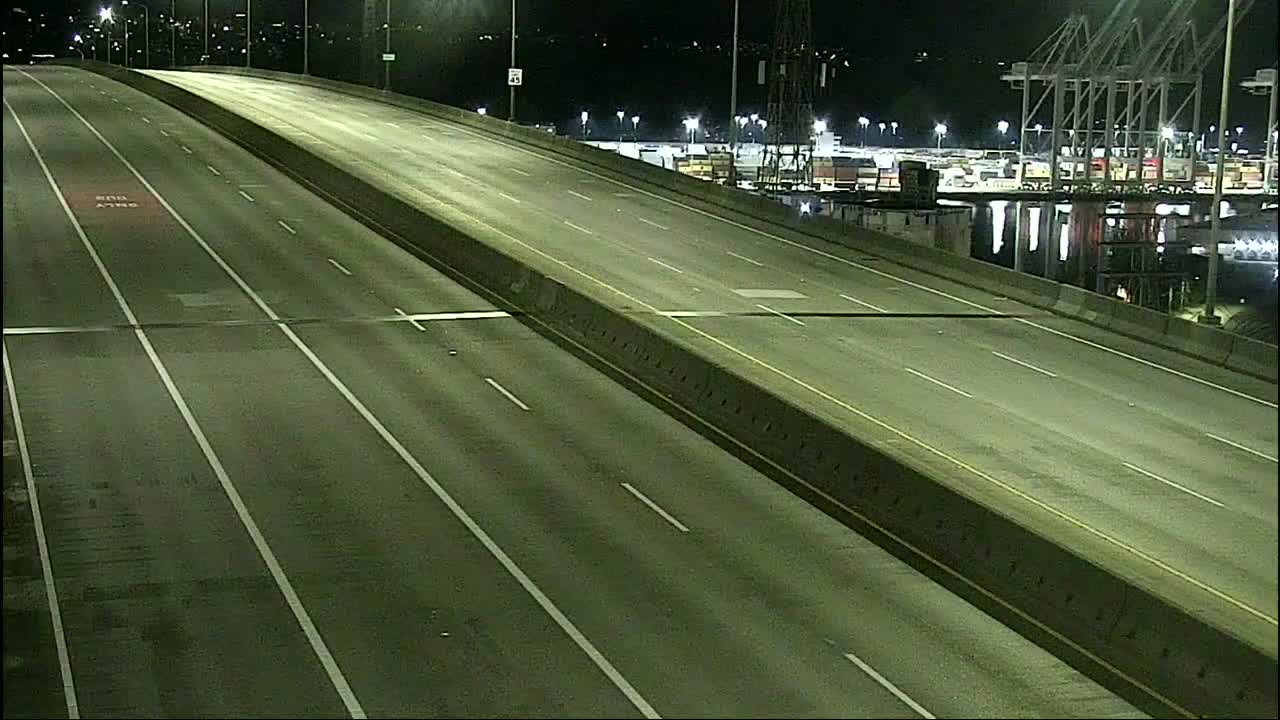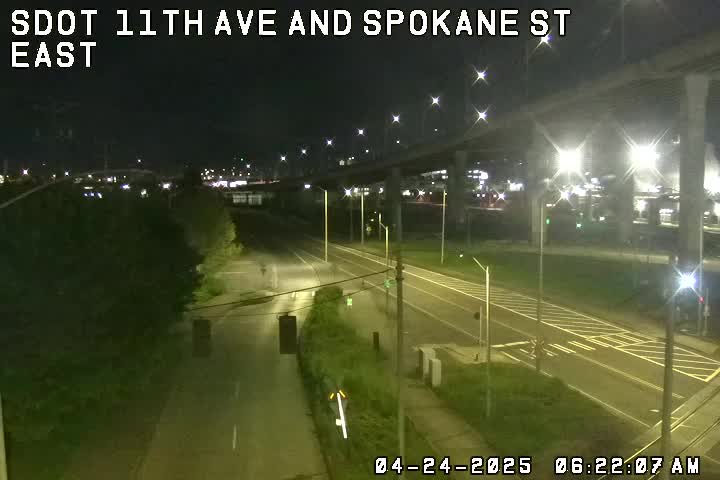 (SDOT MAP with travel times/video links; is the 'low bridge' closed? LOOK HERE)
7:20 AM: Good morning! Lots of sunshine. No incidents.
DOWNTOWN ALERT: KeyArena has a big event today, "WE Day," running through 4 pm – it's on the SDOT list of potentially traffic-affecting events.
9:19 AM: If you're heading out late – there's a crash on the NB Viaduct at Seneca. Also, a crash response just dispatched to the eastbound bridge before the 99 exit – SDOT says it's a multiple-car crash. (And we have multiple reports that the C Line is diverting to 4th as a result.)
9:22 AM: Scanner says the 99 crash/response also has the Seneca exit blocked.
9:56 AM: Two lanes are now open again at the 99 crash scene, per police, heard via scanner.
10:07 AM: SDOT reports the Viaduct scene is completely cleared. No updates on the bridge yet but looking at the one camera that's working right now, it appears a tow truck is on scene.
10:21 AM: And now SDOT says the bridge crash scene is clear, too.