(SDOT MAP with travel times/video links; is the 'low bridge' closed? LOOK HERE)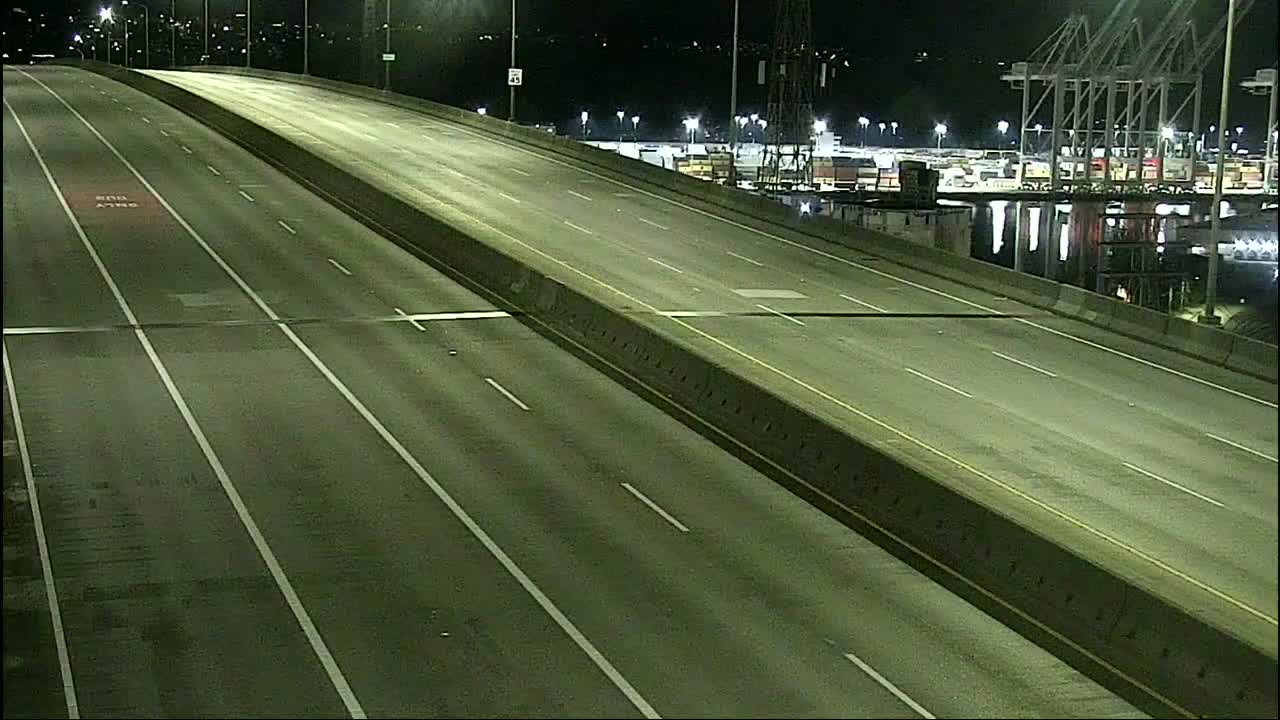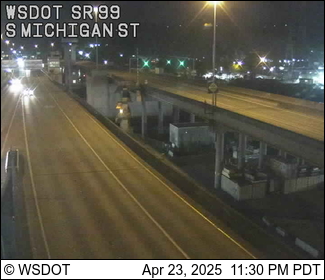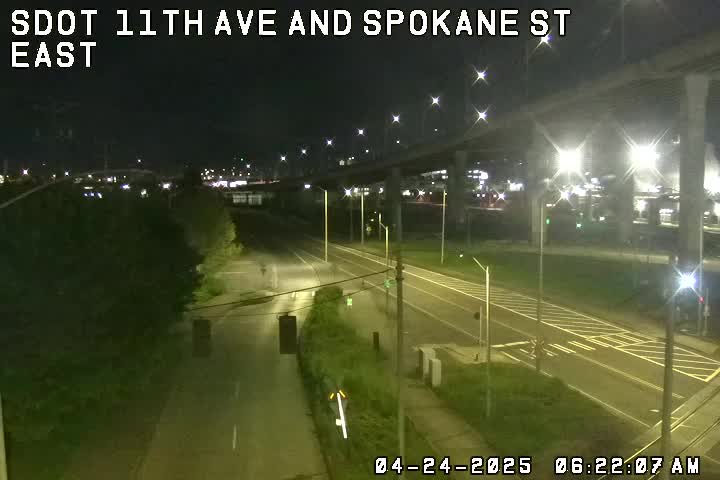 (Click any view for a close-up; more cameras on the WSB Traffic page)
7:02 AM: Welcome to March! And warmer weather – 10 degrees above freezing right now. No incidents to report so far, in/from West Seattle.
REMINDER: The Alaskan Way Viaduct is scheduled for closures 6 am-6 pm Saturday and Sunday for its annual inspection. Full details here, including concurrently scheduled closures on 99 north of the Battery Street Tunnel.
7:37 AM: Stuck-truck trouble in Fauntleroy, at 45th/Director – thanks for the tip/photo:
Our tipster says the truck was trying to head east on SW Director toward the Fauntleroy Schoolhouse.
8:23 AM: If you use lower Spokane Street east of West Seattle, note that SFD is sending a midsize response to Colorado and Spokane, which is west of 1st Avenue. No details on the call, just a heads-up.