May 22, 2014 at 6:25 am | In
West Seattle news
,
West Seattle traffic alerts
|
5 Comments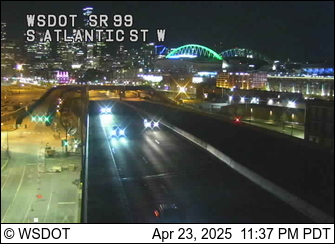 (WS Bridge and Highway 99 views; more cams on the WSB Traffic page)
6:25 AM: The holiday weekend is almost here! First, it's time for Thursday's traffic watch.
4:24 PM: Fairly quiet day on the roads, until now. Big emergency response has closed 14th Avenue South in South Park between Cloverdale and Henderson – a driver hit two pedestrians. Neither has major injuries, according to SFD. (Update: It reopened relatively quickly.)
5 Comments
Sorry, comment time is over.
All contents copyright 2005-2015, A Drink of Water and a Story Interactive. Here's how to contact us.
Header image by Nick Adams. ABSOLUTELY NO WSB PHOTO REUSE WITHOUT SITE OWNERS' PERMISSION.
Entries and comments feeds. ^Top^