January 21, 2014 at 6:03 am | In
West Seattle news
,
West Seattle traffic alerts
|
Comments Off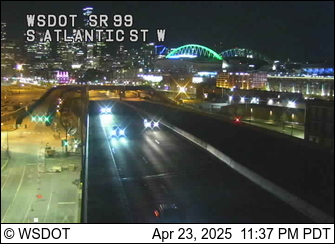 (Latest bridge and Viaduct views; more cams on the WSB Traffic page)
Good morning! Off to a foggy, and frosty, start. No road-work alerts for the daytime but two for late tonight into early Wednesday: all lanes of northbound I-5 will close at S. Dearborn 11 pm tonight to 4:30 am Wednesday, diverting onto the collector/distributor lanes . Also, 11 pm tonight to 5 am Wednesday (and again the night after that), the two left lanes of northbound I-5 will close at Olive Way.
No Comments yet
Sorry, comment time is over.
wsb sponsors:
SOUND YOGA
5639 California Ave. SW
soundyoga.com
206.938.8195
New early AM classes!
206/932-1878
206-938-8685
ws news 24-7
WSB covers West Seattle 24/7, with your help. Got a tip or question about news happening now? 206-293-6302
West Seattle Community Groups
wsb sponsors:
life looks good
tip jar:
@westseattleblog on Twitter
All contents copyright 2005-2015, A Drink of Water and a Story Interactive. Here's how to contact us.
Header image by Nick Adams. ABSOLUTELY NO WSB PHOTO REUSE WITHOUT SITE OWNERS' PERMISSION.
Entries and comments feeds. ^Top^