October 20, 2013 at 11:22 am | In
Not WS but we're mentioning it anyway
,
West Seattle news
|
9 Comments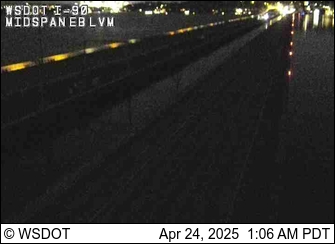 Thanks to Joan for the reminder that the state is midway through a public-comment period on whether to charge tolls on the I-90 bridge, so if you have an opinion, now's the time to share it. This week, there are two public meetings – 4:30-7:30 pm tomorrow at Mercer Island High School, 4-7 pm Wednesday at the Northwest African American School in Seattle. Full details on both are on this page, along with links where you can sign up NOW to speak at either meeting. You can also comment by e-mail: i90eiscomments@wsdot.wa.gov.
Tolling has been proposed on I-90 to, in part, raise money for the new 520 bridge; this PDF includes more on this round of the comment process as well as the options that are under consideration – not with price tags, but with configurations, such as "just toll from Seattle to Mercer Island" or "just toll the HOV lanes." This round of commenting runs through November 6th; a final decision is expected in 2015.
9 Comments
Sorry, comment time is over.
All contents copyright 2005-2015, A Drink of Water and a Story Interactive. Here's how to contact us.
Header image by Nick Adams. ABSOLUTELY NO WSB PHOTO REUSE WITHOUT SITE OWNERS' PERMISSION.
Entries and comments feeds. ^Top^