August 19, 2013 at 7:14 am | In
West Seattle news
,
West Seattle traffic alerts
|
Comments Off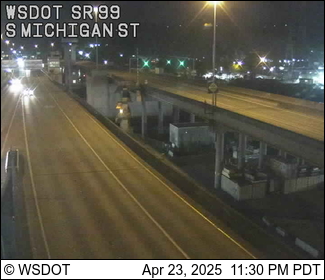 (Live view of the 1st Ave. S. Bridge, looking south at northbound lanes)
No major problems reported on local outbound routes so far this morning – except that the city's traffic cameras don't appear to be updating (they all appear to have stopped at about 5:37 am); checking on that (and looking at a state-operated camera in the meantime). Meantime, remember the West Seattle road closure that is scheduled to last all week – Orchard/Dumar between Delridge and (almost) 16th; here's our reminder, with map, from last night.
No Comments yet
Sorry, comment time is over.
wsb sponsors:
SOUND YOGA
5639 California Ave. SW
soundyoga.com
206.938.8195
New Thurs. AM class
Licensed Therapist
Serving Adults & Couples
TherapyByJenaya.com
Jenaya Van Horn, LMFT
206-859-1875
206/932-1878
206-938-8685
west seattle news 24-7
WSB covers West Seattle 24/7, with your help. Got a tip or question about news happening now? 206-293-6302, or e-mail editor@westseattleblog.com
West Seattle Community Groups
wsb sponsors:
life looks good
tip jar:
wsb on twitter,
facebook, flickr
westseattleblog
West Seattle Blog
West Seattle Blog
@westseattleblog on Twitter
All contents copyright 2013, A Drink of Water and a Story Interactive. Here's how to contact us.
Header image by Nick Adams. ABSOLUTELY NO WSB PHOTO REUSE WITHOUT SITE OWNERS' PERMISSION.
Entries and comments feeds. ^Top^