February 12, 2013 at 6:07 am | In
West Seattle news
,
West Seattle traffic alerts
|
2 Comments
(Live view from the east-facing WS Bridge camera; see other cameras on the WSB Traffic page)
Happy Tuesday! We begin with the West Seattle Bridge and Highway 99 camera views …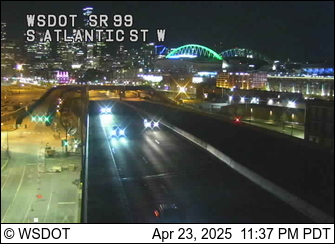 Again today, no major scheduled work, but remember that this weekend has two closures of note.
2 Comments
It should also be noted that it is the Fat Tuesday edition. Today is the last day of Mardi Gras.

Comment by Pete — 6:32 am February 12, 2013 #
Sorry, comment time is over.
All contents copyright 2005-2015, A Drink of Water and a Story Interactive. Here's how to contact us.
Header image by Nick Adams. ABSOLUTELY NO WSB PHOTO REUSE WITHOUT SITE OWNERS' PERMISSION.
Entries and comments feeds. ^Top^