(Live view from the east-facing WS Bridge camera; see other cameras on the WSB Traffic page)
Happy Friday! Nothing unusual as the commute begins …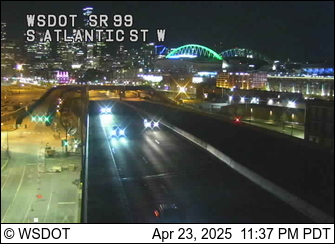 But tonight's the night the Delridge/Henderson intersection closure begins; here's the detour map. According to the project's official webpage, the closure is scheduled to start at 7 tonight and end no later than 6 am Monday.